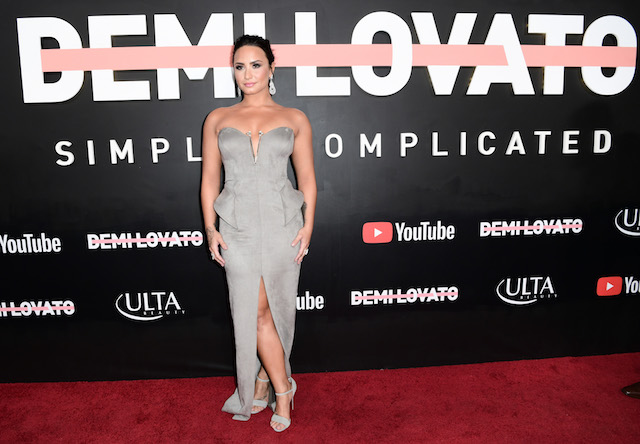 TMZ is reporting that Demi Lovato has been rushed to an L.A. hospital after suffering from what appears to be a heroin overdose.
Sources are saying Demi was transported just before noon Tuesday and is being treated. We currently do not know about her condition.
Demi has publicly fought substance abuse for years and was sober for about 6 years before revealing to the world that she fell off the wagon with the release of her song "Sober."
As this story develops, an outpouring of support from those who know her best is taking over Twitter.
i love u @ddlovato

— Ariana Grande (@ArianaGrande) July 24, 2018
I'm praying for you with everything in me @ddlovato. You are so loved.

— Bebe Rexha (@BebeRexha) July 24, 2018
I don't even know what to say except I'm thinking of you @ddlovato . ?

— MAREN MORRIS (@MarenMorris) July 24, 2018
@ddlovato we love you ???

— Meghan Trainor (@Meghan_Trainor) July 24, 2018
I love you @ddlovato and I'm praying for your strength and health.

— Emmy Rossum (@emmyrossum) July 24, 2018
sending huge recovery love to Demi. this is a very personal moment and respected delicately. all we can do is send our best wishes and love. addiction isn't simple nor easy. you're very loved, @ddlovato you'll beat this as you did before. ??

— Kehlani (@Kehlani) July 24, 2018